Spring 2, 2017-18- Topic - Under the Ocean
Spring 1 Topic- Superheros
Allhumdulilah! With the Mercy of Allah SWT we have entered the autumn 2.  This term the early years topic is 'Space'. The children and adults are very excited to teach and learn about the beautiful creation created by Allah SWT. It's so amazing to know how huge is the universe.
Please see our termly newsletter for more information.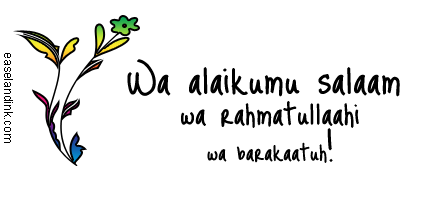 A very warm welcome to all the new families who have joined the Iqra Av Primary School this academic year. MashaAllah!  the autumn1 went swiftly and the children have settled in the nursery.
Curriculum Newsletter Autumn Term 2 ~ 2016
Asslamulakum (wtb) Parents!  Usthada Khan and Usthada Ramautar welcome all the families have joined the Iqra Nursery.
 Each half term you will receive a newsletter telling you about the topics the children will be covering in that term and to inform you of any special events happening. These topics will cover the seven areas of learning: Personal, Social and Emotional Development, Physical Development, Communication and Language, Reading and Writing, Expressive Arts and Design, Mathematics and Understanding of the World.
 Please ensure that your child attends nursery on the chosen (mon-tue or wed-thur) days, otherwise your child will be missing a lot of valuable learning time at the nursery.
The nursery timings are: 8:20am – 3:20pm. Please be prompt when bringing and collecting your child.
.
                             This term our topic is transportation.
We are going to read some story books          to cover the topic. For example,
Naughty Bus, Bear on a Bike, Mr Gumpy's Motor car, I wish I were a Pilot, Duck in the Truck and many more.
Children will have the opportunities to play games, make different types of vehicle models with cardboard.
In addition to transport children will learn about the 'people who help us' for example, Police, Fire Fighter, Doctors.
How You Can Help
Bring in any stories or books about our topic that we can share in class.

Go to the library with your child and read stories of Transport together.

Talk to your children about the different types of vehicles they see on roads.

Talk about road safety

Encourage sharing and waiting for their turn.

Encourage child to eat with spoon or fork and clean their own plate after eating dinner.

Encourage your child to tidy up their own toys.

Please encourage your child to dress up independently.

Please do not send your child wearing laces shoes, this may cause an accident.

 

Tarbiya

Children will recite Surah Faatiha every day and will practice saying Salaams and JazakAllah to each other. Please encourage your child at home to practice these manners.

 

Book Changing/homework

Please send the borrowed books back regularly so your child can take a new book home.

I have introduced homework books so please ensure to spend some time with your child to complete the set work. Please encourage your child to keep the book neat and tidy.

 

Recycling

We always need small boxes, tubes, yoghurt pots, small plastic bottles, ribbons and material for our junk modeling. Please bring in anything you can find at home.

 

Weather

Your child is outdoors during the day whatever the weather. They will need to have a waterproof coat with a hood and wellies available every day.

 

Accidents
Some children do have accidents during the day and we sometimes need to change their clothes. Please have a complete change of clothes in school in a named bag.

 

Dates for your dairy:

Friday Sessions:

Mon- Tue group:  18th November, 2016

Wed-Thur Group 25th November, 2016

 

Bus stops Trip:

Mon- Tue group:  6th December, 2016

Wed-Thur Group 8th December, 2016

 

We would like some parents to help us to walk with us to the local bus stop.

 

We are looking forward to work with you and your child in this term.  Thank you for your support. Please feel free to talk to any one of us, if you have any problems or queries.

                         

The Nursery Staff: Ust Khan & Ust Ramautar

 

 Jazakha'Allah khayrun.
Welcome to Nursery!
Your teacher will very soon be filling this page with exciting class news, pictures of things we've done and more.
Do you have any ideas for this page? Why not let your Teacher know!
Have you seen the Kids' Zone? Play games and visit some cool websites. You can vote for your favourites.
Asalaamalaikum,
Welcome to Iqra nursery page. I am very excited to share what children are learning this term and the trips we are going to go Insha'Allah!
This term nursery children will be visiting London Wetlands Park to learn about how birds survive in winter and how they save food?
you can see more in the news letter.
The Early years department has set a up Forest School area. This area will provide children many opportunities to learn about natural world. During the visit of Wetland centre children learnt about the importance of caring for wild life. Therefore, we have made a mini-beast house in our Forest School garden.